Join the 1st Annual 4BIDDEN Conscious Awards and Celebrate the Leading Voices in the Conscious Community
MIAMI, July 10, 2023 (Newswire.com) - The countdown is on for the highly anticipated 1st Annual 4BIDDEN Conscious Awards, an extraordinary event set to take place on July 30, 2023, at the prestigious Adrienne Arsht Center in Miami, Florida. This red-carpet affair promises an unforgettable night of recognition, inspiration, and entertainment, as we honor the remarkable achievements and contributions of industry experts and leaders within the Conscious community.
The 4BIDDEN Conscious Awards, presented by 4biddenknowledge, is a unique platform designed to pay tribute to those individuals who have dedicated their lives to raising human consciousness and fostering a deeper understanding of our collective journey. With 13 categories covering a wide spectrum of fields, including social media influencers, TV hosts/actors, health and wellness experts, field researchers/archaeologists, podcast/radio hosts, directors/producers, philanthropists, space anomaly hunters, music artists/producers, entrepreneurs, authors, and spiritual leaders, this prestigious event is set to showcase the very best in the conscious community.
The awards ceremony promises an evening of glitz, glamor, and star-studded performances. Renowned actor, comedian, writer, and producer, Chris Spencer, will host this black-tie extravaganza, alongside radio host Jimmy Church from the popular show Fade to Black, and Elisabeth Hoekstra, the Creative Director of 4biddenknowledge.
Prepare to be mesmerized by special music performances by Cambatta, Havoc of Mobb Deep, and music mogul Dame Dash, as well as Billboard artists 4biddenknowledge, Donny Arcade, and CrewZ. Additionally, the CEO of 4biddenknowledge Inc., TV Host, and bestselling author, Billy Carson, will deliver a captivating lecture during the evening, leaving attendees inspired and enlightened.
The event will kick off at 5:00 PM on Sunday and is expected to conclude around 10:00 PM, ensuring an enchanting night you won't want to miss. As an added surprise, one lucky attendee in the audience will have the chance to drive home in style, as we will be giving away an Audi A4! The winner will receive the keys and title that evening, and the car will be waiting just outside the venue.
For those seeking an unparalleled VIP experience, private box seats are available for purchase. These exclusive VIP boxes, accommodating eight people and accompanied by a bottle of champagne, are priced at $5,000 each. As a VIP ticket holder, you will also gain access to a private VIP meet and greet with the winners, hosts, and music artists. Don't miss out on the VIP pre-party from 3:00 to 5:00 PM, a unique opportunity to mingle with the brightest minds in the conscious community. To secure your VIP box seats, please contact the Adrienne Arsht Center at (305) 949-6722. For inquiries about the VIP pre-party, kindly email [email protected].
The 1st Annual 4BIDDEN Conscious Awards is more than just an event; it's a celebration of human potential, collective growth, and the power of conscious knowledge. Dress to impress and join us on July 30, 2023, for a night that will leave an indelible mark on your consciousness.
Contact Information:
Elisabeth Hoekstra
Creative Director
[email protected]
954.256.1515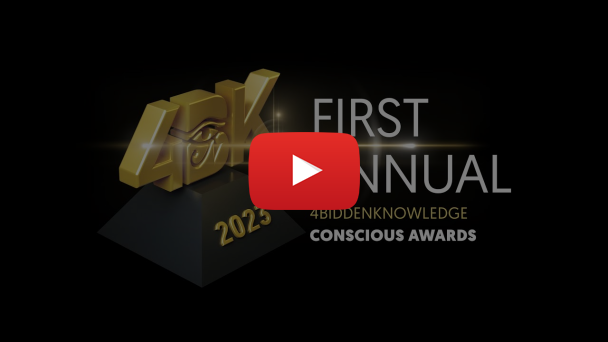 Original Source:
4biddenknowledge Announces First Annual 4BIDDEN Conscious Awards